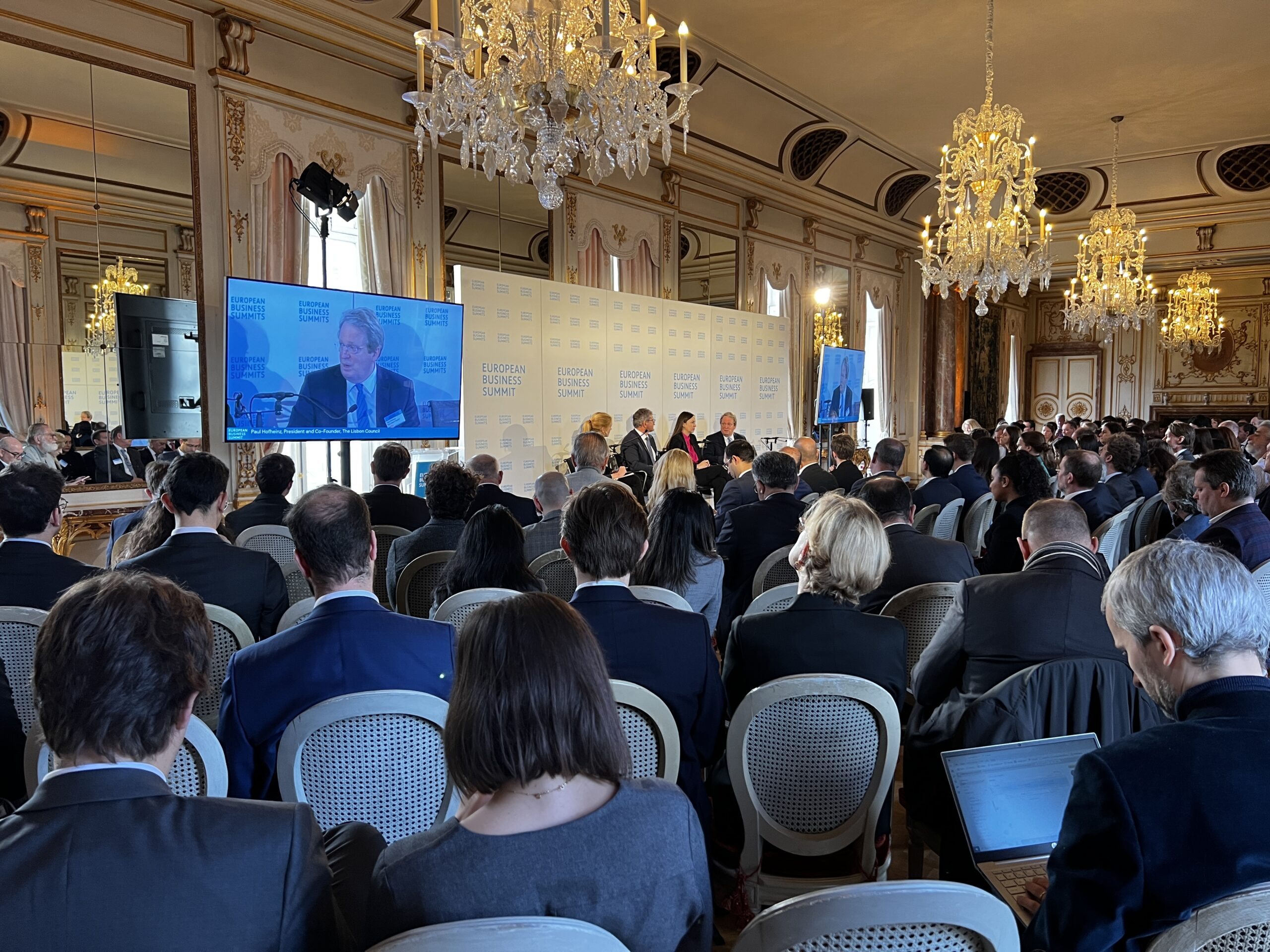 From 16-17 November 2022, UNITEE attended this year's edition of the European Business Summit (EBS) that took place at the Egmont Palace in Brussels. The theme of the event was "Towards a greener, more integrated, and secure Union?", exploring the twin transitions in light of recent economic instability.
The event featured panel discussions and interviews with policymakers and representatives of the private sector. The list of participants included 250 high-level speakers, such as Margarete Vestager, the European Commission's Executive Vice-President for A Europe Fit for the Digital Age, Roberta Metsola, President of the European Parliament, Alexander de Croo, Prime Minister of Belgium, and Didier Reynders, EU Commissioner for Justice.
The mission of the annual European Business Summit is to promote a dialogue between EU decision-makers and businesses, showing how businesses can contribute to solving some of the pressing issues in contemporary Europe and beyond.
This year, much of the program focused on the green and digital transitions' effects on the energy sector. In addition, some panel discussions featured the topic of SMEs and the ongoing challenges posed by the inflation and energy crisis.
See the full program and the recording of each session here.