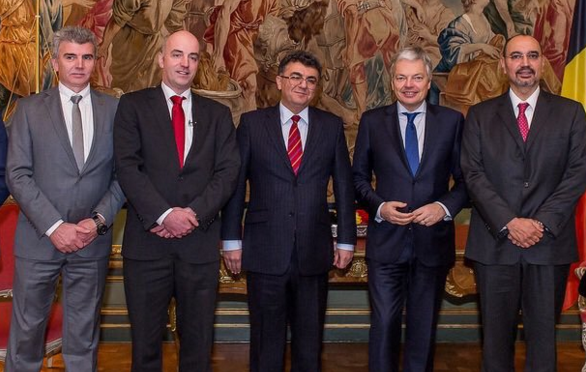 "Being open-minded, open to ideas and diversity is our key to success."
Ali Ülker, President of Ülker Group
UNITEE, the New European Business Confederation, organized an event in cooperation with BETIAD, the Belgian Federation of Active Entrepreneurs, called Business Beyond Borders on January 18, 2016. The event took place in Brussels, at the Egmont Palace.
The topic discussed was about trade, with the focus on sharing best practices on international trade and investment.
The conference welcomed more than 400 entrepreneurs from Belgium, where two global family business entrepreneurs shared their experiences. Ali Ülker, the President of Ülker Group, presented the activities of Ülker qnd Godiva. The second entrepreneur was Bart Lambrechts, the director of exports at Soudal, a Belgian company. He presented the evolution of the company, and how it expanded its operations in 44 countries. Moreover, Lambrechts also shared his experiences in doing business internationally.
Didier Reynders concluded by saying, Belgium is an important business partner, and is also interesting for investments.
The panel included: