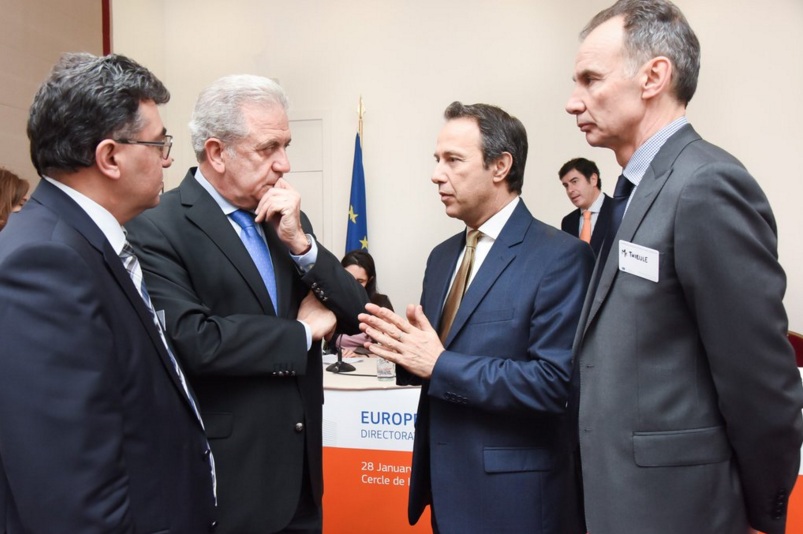 "The sense of creativity and initiative that migrants can bring must be unleashed to its full potential"
Mr. Avramopoulos
UNITEE was invited to European Dialogue on Skills and Migration on 27 January 2016, which was initiated by European Commissioner for Migration, Home Affairs and Citizenship.
The main topics of the dialogue were how to turn migration into an opportunity for the EU, how to ensure effective integration of migrants, and how to attract skilled workers from third countries. One significant aspect of the discussion was promoting entrepreneurship among migrants and attracting innovative talents from abroad. Dr. Kumcu, UNITEE's President presented UNITEE's propositions to stimulate immigrant entrepreneurship. The main propositions included the importance of having diversified background of people in European institutions, as well as more females, leading to greater gender equality.
Mr. Avramopoulos said he would like to take the opportunity to call on businesses, companies and employers to step up, and join forces with national and local governments, with civil society, and schools to turn the challenges of the refugee crisis into opportunities. He said, successful integration of those who have the right to stay is important for the overall prosperity of our societies. An important aspect is to make sure that those who have recently arrived can find a place in the labour market, which is crucial for the receiving societies. He also mentioned that Europe is an aging continent and its working age population is declining steadily, without migration the EU population would decline by 18 million in the next decade already.
Consequently, Mr. Avramopoulos says, there are two things that need to be kept in mind; the improvement of skills of people already in the EU (both EU and non-EU citizens), and the need of effective migration policies to attract the skills that are lacking in Europe.  In addition, the Commission is analysing how innovative entrepreneurs who are willing to move to Europe, could be granted assistance and possibly a residence and work permit.
Some of the attendees of the event included:
Ulrike Rabmer Koller, President- UEAPME
Arnaldo Abruzzini, Secretary General- Euro Chambers
Maxime Ceruttim, Director for Social Affairs- Business Europe
Raimund Beckerm, Member of the Executive Board- BAMF (Federal Office for Asylum and Migration)
Demetrios G. Papademetriou, President- The Migration Policy Institute Europe (MPI Europe)